Nancy Hospitality Inc offers a variety of cleaning packages including steam cleaning and disinfection to keep your restaurants shining daily. We additionally provide services such as vacuuming and dusting, cleaning entrance areas, disinfection of kitchen/dining rooms, and much more. Look below to see which service you would like more information about! Contact us for more details on how we can help your business.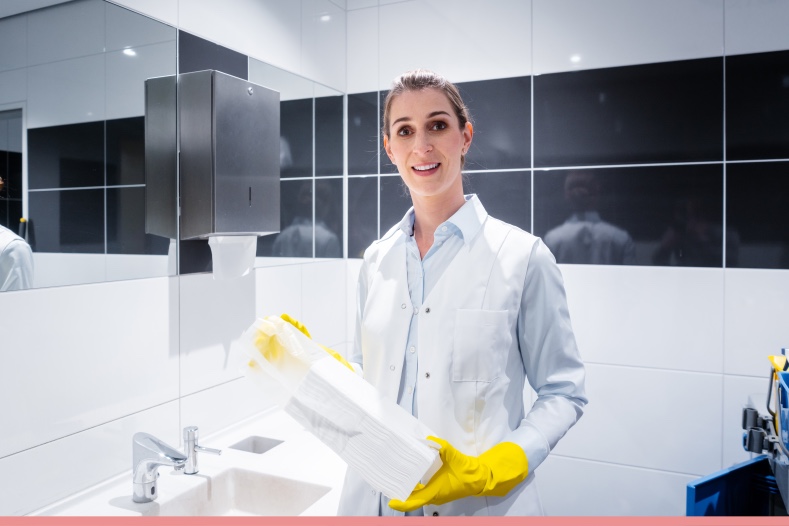 Restroom doors, toilets and disposal bins should all be cleaned! Make sure that everything is thoroughly cleaned for the best experience for your guest! Contact us for a free quote.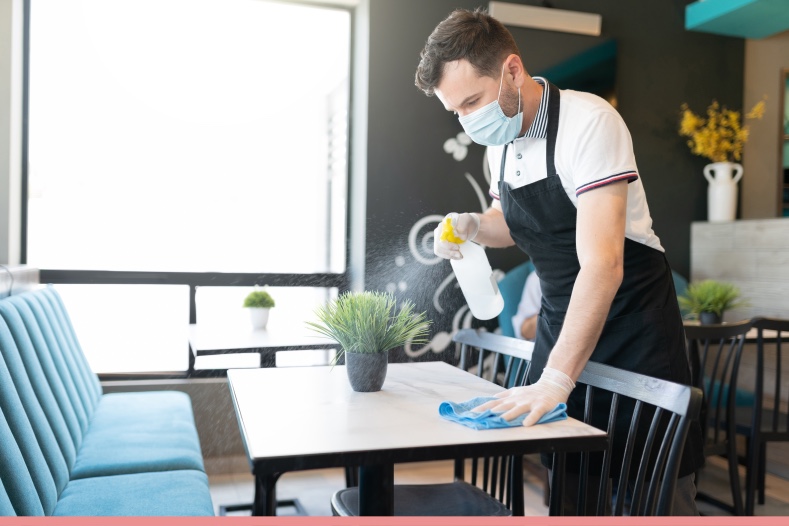 Make sure to clean your benches and seats often! They are used consistently throughout the day and most times forgotten! Contact us for a free quote.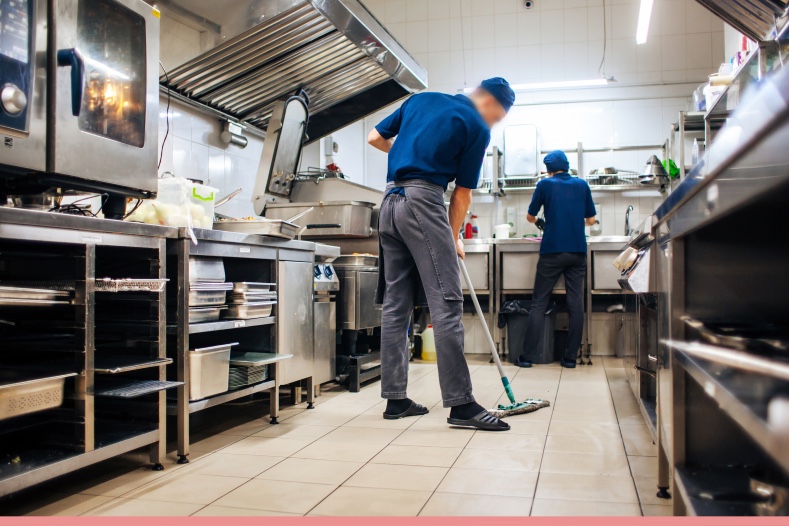 The kitchen can be a very busy place with many staff and equipment. Let Nancy Hospitality Inc's staff continue to clean the kitchen around your schedule! Contact us for a free quote.
Restaurant Staffing Solutions
Nancy Hospitality Inc also provides staffing solutions to any restaurant in need of a chef, server, cleaner, bartender, or busboy. Our staff is available based on short notice and seasonality or part-time/full-time work. They are trained with certificates such as Smart Serve, Food Handling, and more! Contact us for more details on how we can help your business.
Disinfecting and Sanitizing for Restaurants
We use Peroxide Multi Surface Cleaner and Disinfectant as well as an Electrostatic Fogger that are both EPA-registered and Health Canada approved.
• Our Peroxide Multi Surface Cleaner is a 3-IN-1 multi-purpose solution that can easily clean any surface.
• Both products are proven to eliminate SARS-CoV-2.
• These disinfectants kill 99.99% of bacteria on all hard surfaces. Read more…
If you are looking for disinfecting and sanitizing services, contact Nancy Hospitality Inc.