At Nancy Hospitality Inc, our team is expert in creating a germ-free environment. We understand that it is very crucial to keep the office clean in order to keep medical staff and patients safe. We are also attentive to cross-contamination; with our novel cleaning methods, we make sure to clean every surface individually. When working with us, customers are assured of safe and reliable medical office cleaning. We can ensure that every area from the working stations, sitting areas, floors to other details such as furniture are cleaned thoroughly. Contact us for more details on how we can help your business.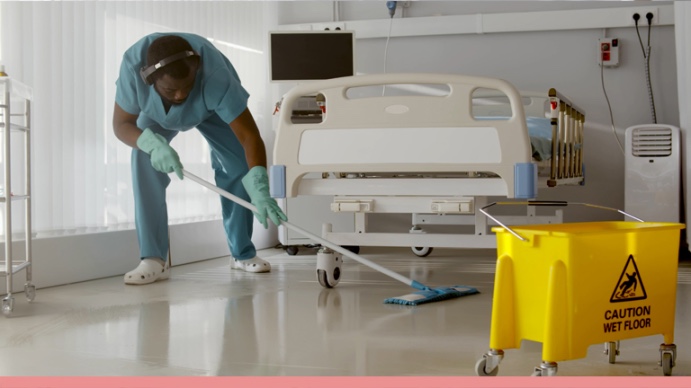 Disinfecting and Sanitizing for Medical Offices
We use Peroxide Multi Surface Cleaner and Disinfectant as well as an Electrostatic Fogger that are both EPA-registered and Health Canada approved.
• Our Peroxide Multi Surface Cleaner is a 3-IN-1 multi-purpose solution that can easily clean any surface.
• Both products are proven to eliminate SARS-CoV-2.
• These disinfectants kill 99.99% of bacteria on all hard surfaces.