Institution &
Dormitory

Cleaning
To protect students and staff from viruses and germs, Nancy Hospitality Inc prioritizes cleanliness on all surfaces. For schools, colleges, and universities, the focus is keeping clients 100% satisfied. We work closely with different institutions to clean whenever you need us to. Nancy Hospitality Inc has experience cleaning many parts of institutions such as lecture halls, classrooms, recreational areas and cafeterias.
A clean dormitory is important to stop the spread of bacteria and viruses within a small community. Nancy Hospitality Inc specializes in cleaning dormitories quickly before the students move in! Know about our experience in cleaning of over 600 rooms at Seneca College. Contact us for a free quote on institutional and dormitory cleaning.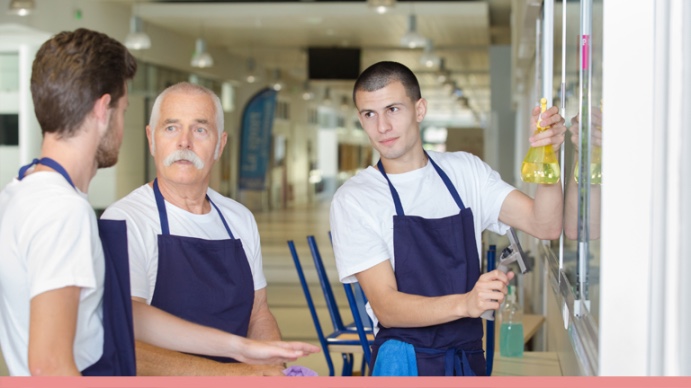 Disinfecting and Sanitizing for Institutions & Dormitories
We use Peroxide Multi Surface Cleaner and Disinfectant as well as an Electrostatic Fogger that are both EPA-registered and Health Canada approved. 
• Our Peroxide Multi Surface Cleaner is a 3-IN-1 multi-purpose solution that can easily clean any surface. 
• Both products are proven to eliminate SARS-CoV-2. 
• These disinfectants kill 99.99% of bacteria on all hard surfaces. Read more…
If you are looking for disinfecting and sanitizing services, contact Nancy Hospitality Inc.